10/22/2018
Trendy Interiors: Printable Chalkboard Films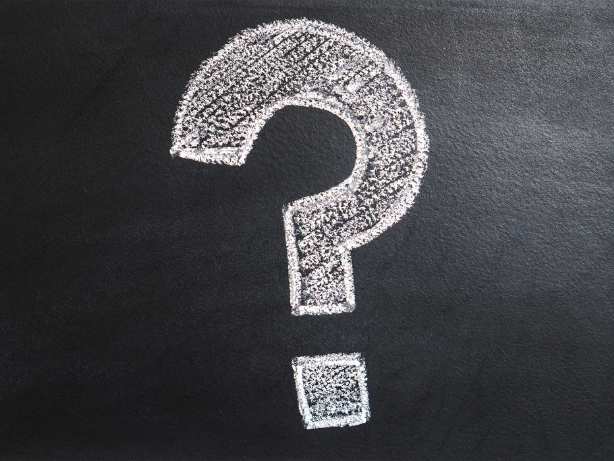 Do you have a space that you need to transform? An untouched area that you need to bring life? For a classic look that's also functional, look no further than chalk.
This article explores printable chalkboard films like ChalkTalk and WallCHALKER – versatile medias that can turn unassuming flat surfaces into creative, chalk-adorned canvasses.
So, What Are Chalkboard Films?
Chalkboard films are the print industry's answer to the old-fashioned chalkboard and chalk paint.
They're easy to apply and easy to remove films that can be applied to a variety of flat surfaces like walls, tables, furniture etc.
They can be used to breathe artistic life into an old forgotten surface, repurpose seemingly obsolete objects, or give a new space a playfully functional ambience.
In addition to chalk, these films also accept ink, which means they can be printed. It's advantageous to have a blend of permanent and erasable elements on a chalk surface.
Why?
Sometimes you don't want an image to be erasable. A logo, for instance, is something that a company would typically like to remain permanent on a chalk-accepting surface.
Unfortunately, chalk is not immune to acts of carelessness, as media mogul Russell Simmons found out the hard way when one of his party guests "edited" his $100,000 chalk-art piece.
These films can be cut into creative and unique shapes, so they can accommodate any space and custom cut to fit to site-specific features.
ChalkTalk vs. WallCHALKER
Both films are removable, accept standard chalks and chalk inks, and are wipeable with an eraser or damp towel/sponge.
But where they differ is mostly in look and feel:
Material: ChalkTalk is a non-vinyl film (more eco-friendly), whereas WallCHALKER is vinyl
Colour: ChalkTalk is slate grey, whereas WallChalker is a deep rich black
Texture: Both are textured, although ChalkTalk is slightly smoother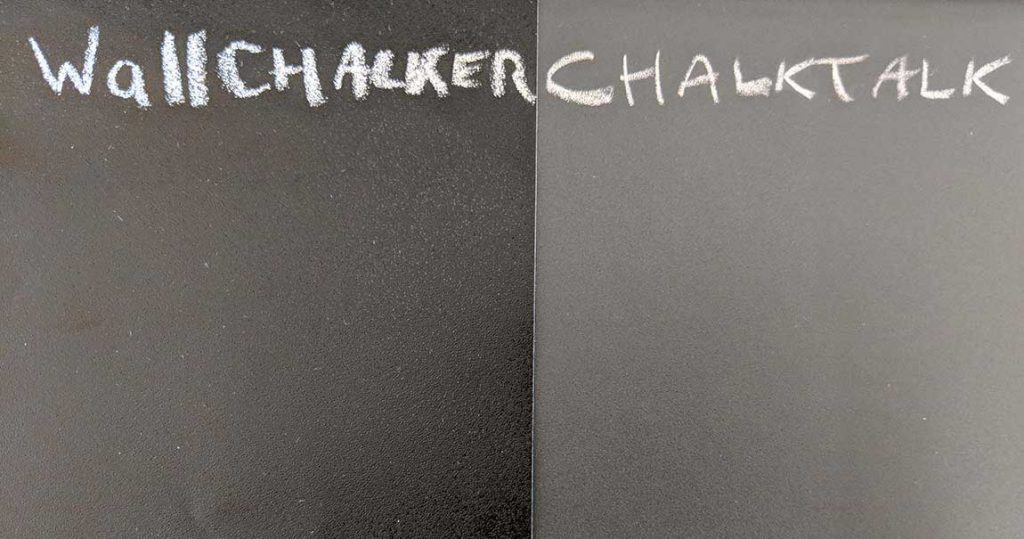 Ideal Uses for Printable Chalkboard Film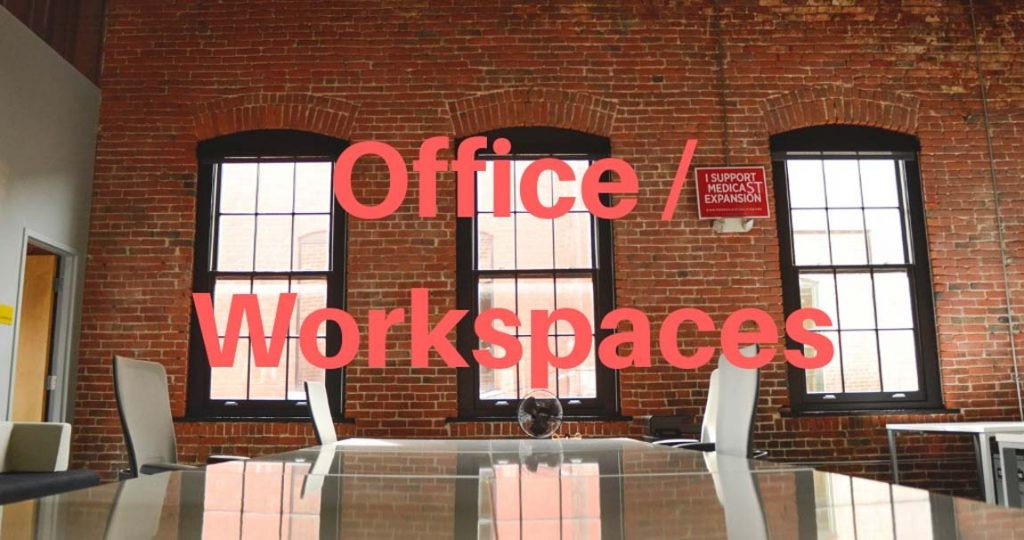 Walls, tables, meeting rooms – oh my!
Many modern office environments are seeking new ways to make their workspaces more fun, yet functional. Chalk wall wraps, decals, calendars, and more offer an easy way to achieve that balance without breaking the bank.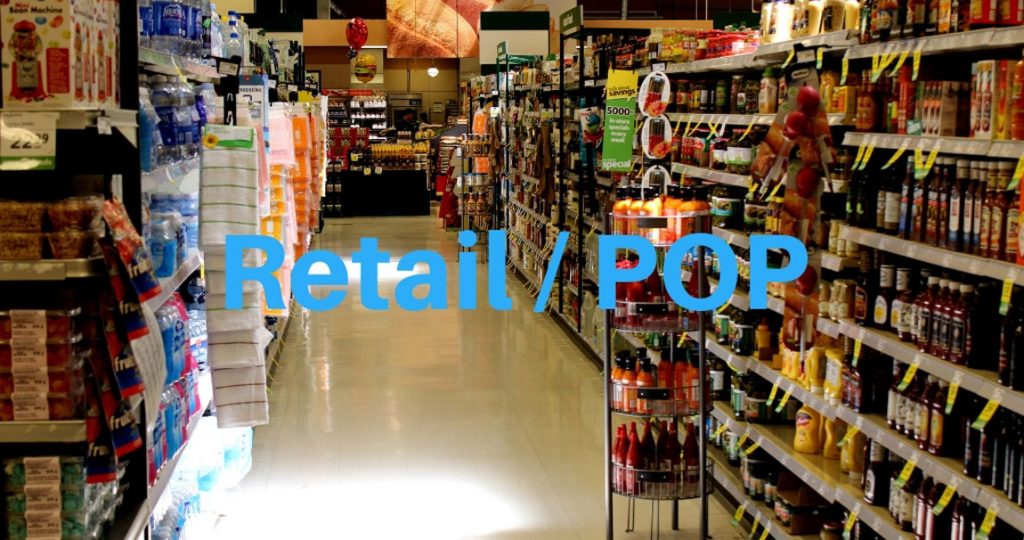 Nearly all retail signage nowadays is created by computer software. In contrast, chalkboards retain a "hand-made" feel which make them immediately stand out.
A good example of this is feeling of natural, unprocessed, and traditional fare that Lush Cosmetics wisely presents in its retail stores – utilizing the look of chalk.

It's also of note that many retail spaces have unsightly beams and other structural elements that can be easily transformed into purposeful signage space with chalk film.
Restaurants / Menu Boards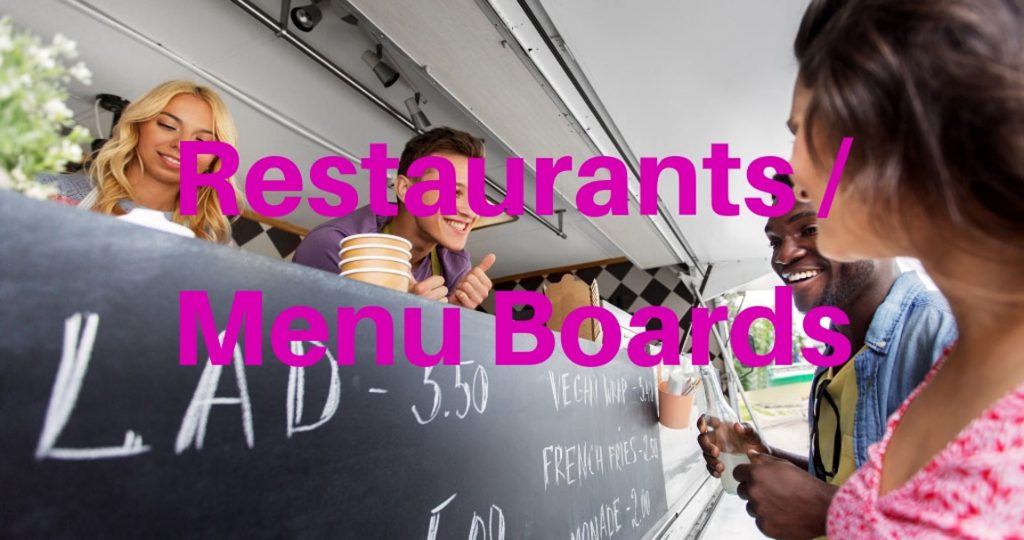 Chalk-written sandwich and menu boards have been a mainstay, particularly in the restaurant industry, for many years. Because they're written by hand, the food is associated with being natural, unprocessed, and artisanal.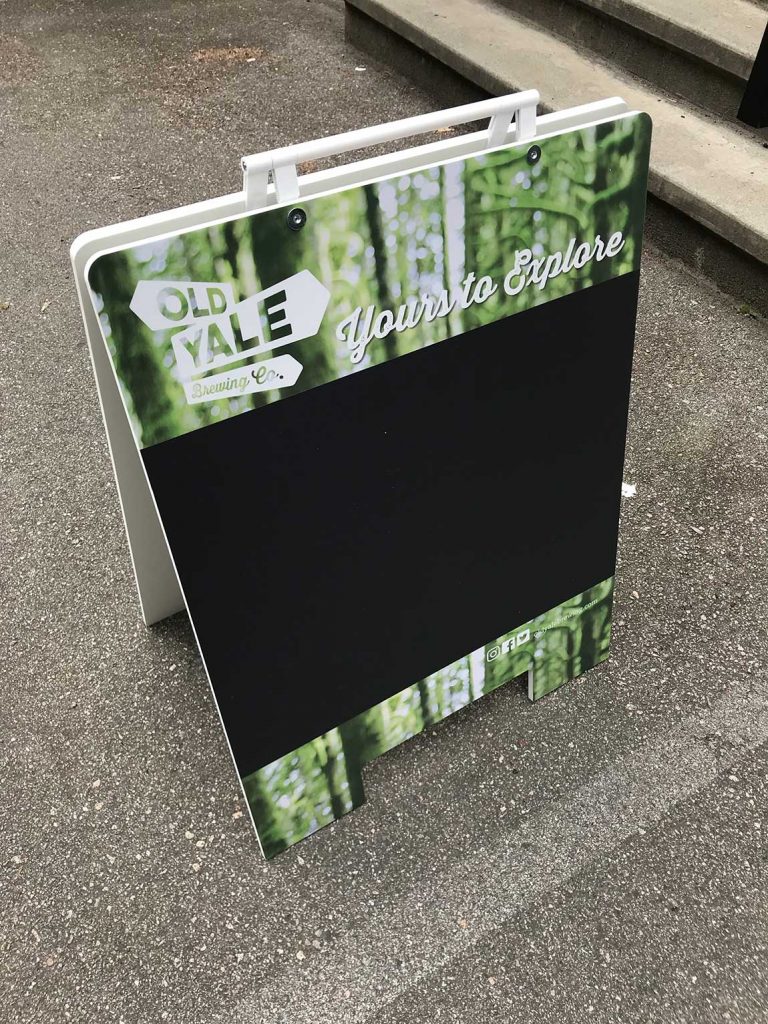 Whether its an office, retail store, or restaurant, incorporating a writable chalk surface can greatly enhance the ambience and functionality of a space.
But using messy chalkboard paint or having a custom-made board isn't necessarily the answer. When it comes to ease of use and flexibility in design, products like ChalkTalk and WallCHALKER work extremely well.
Have a project to quote? Get in touch with a Hemlock Display print specialist. We're here to help! 
Have a project to quote? Get in touch with a Hemlock Display print specialist. We're here to help!