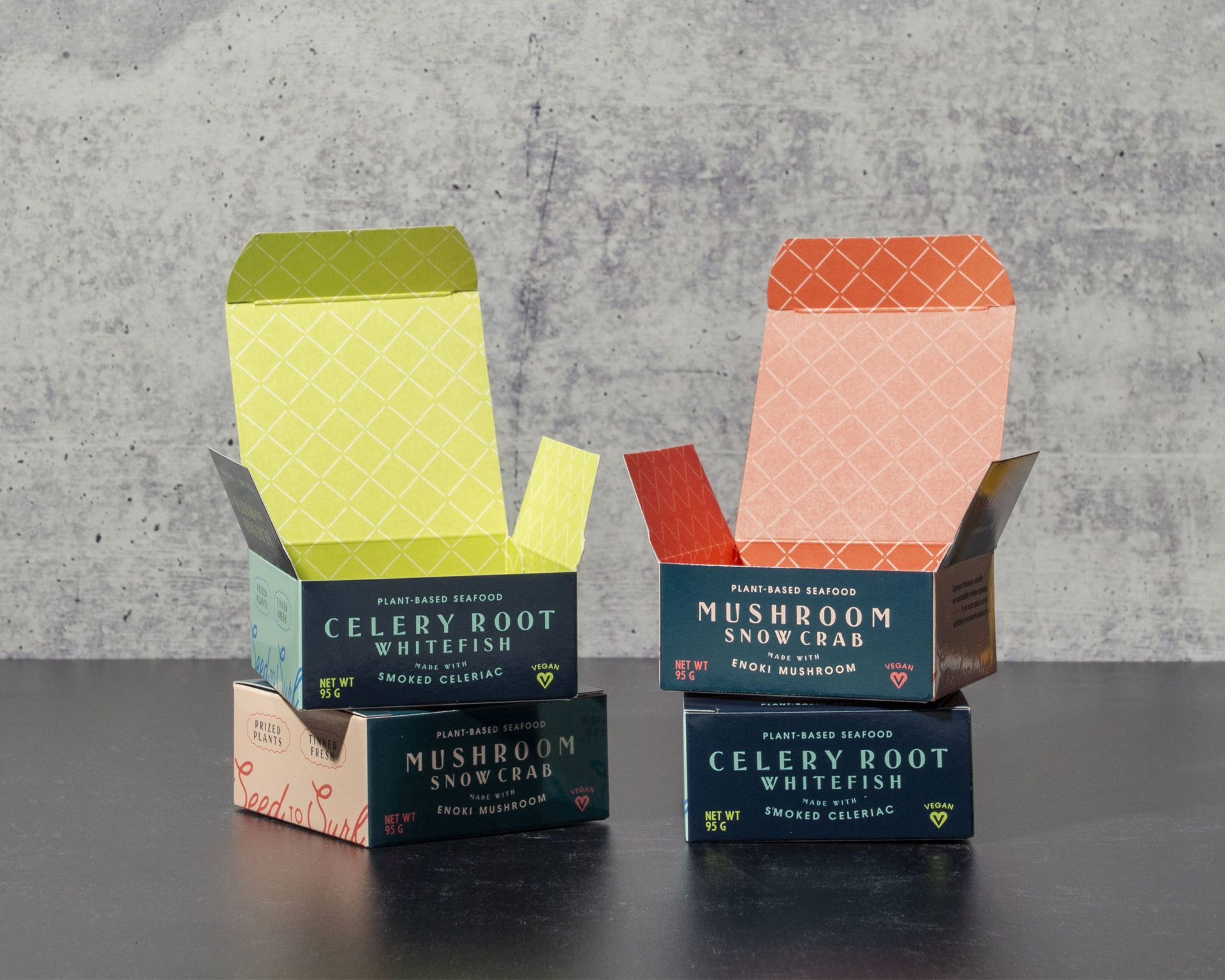 If you have a retail product, you are no stranger to the importance of packaging. It carries and protects your product, and makes a first impression on retail shelves that goes deeper than branding. In subtle ways, it communicates about the very essence of what is inside.
For marketers who are looking to introduce their product to the retail world, it is well worth the time to consider product packaging carefully. Folding carton is a great packaging material when looking for something lightweight, light on the environment and easily customizable.
Here's a quick guide to some common folding carton packaging styles and our tips on when to use them.
Folding cartons packages comes in two main styles: tubes and trays. Like its name suggests, a tube style package is a sleeve with a possible closure at either end. The basic tube style package features a tuck-end closure—a flap that tucks in to close—at both ends. These flaps either face the same side—described as straight tuck end (STE)—or opposing sides—described as reverse tuck end (RTE).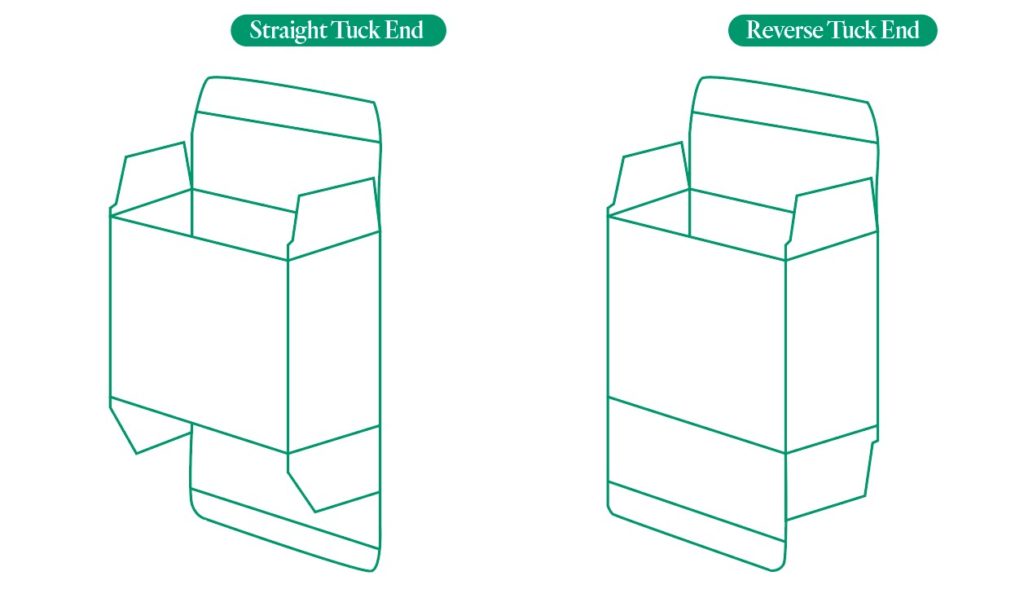 When weight is a concern, the bottom tuck end can be swapped out for a snap lock bottom (also known as ABC or 1223 bottom) or an auto lock bottom. Both create a secure base while keeping the easy-open top.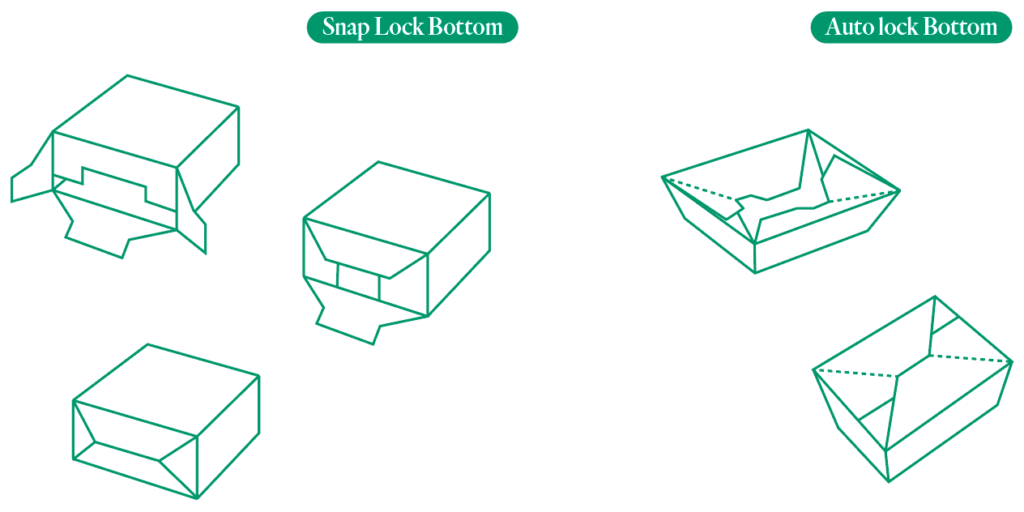 Packaging with a tuck-end top and snap lock bottom would be referred to as a tuck top snap lock bottom (TTSL) box, while packaging with a tuck-end top and auto lock bottom would be referred to as a tuck top auto bottom (TTAB) box.
Packaging with auto lock bottoms are quick and easy to construct from flat. This may be an important consideration for businesses doing high volumes. However, it comes with the cost and time of additional gluing by the printer.
Packaging with snap lock bottoms take longer to construct compared to auto lock bottoms but are cheaper to produce. This leaves more room in the budget for printed finishes that dazzle.
Different from tube style packages, tray style packages can be comprised of a base and lid. This is great for creating a reveal moment your customers will want to share.
The base and lid of a simplex tray are formed identically, with the lid slightly larger to slip over the base as a telescoping lid.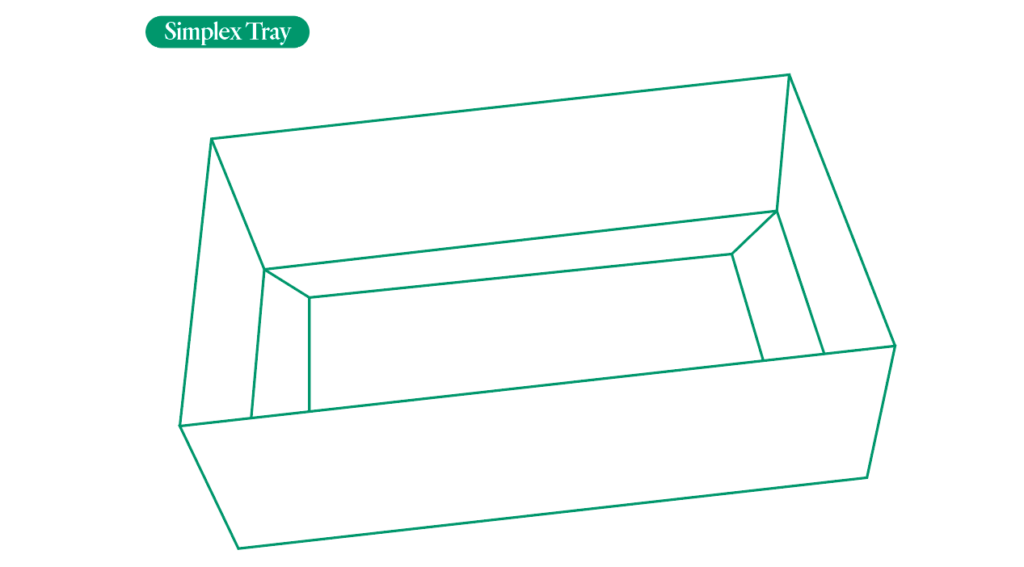 Double-layered walls make the simplex tray one of the sturdiest options for folding carton packaging. As an added bonus, it can require no glue, but it does require time to form each base and lid individually.
A four-corner tray is quick and easy to pop open and uses glue. It is similar to the auto lock option for tube style folding cartons.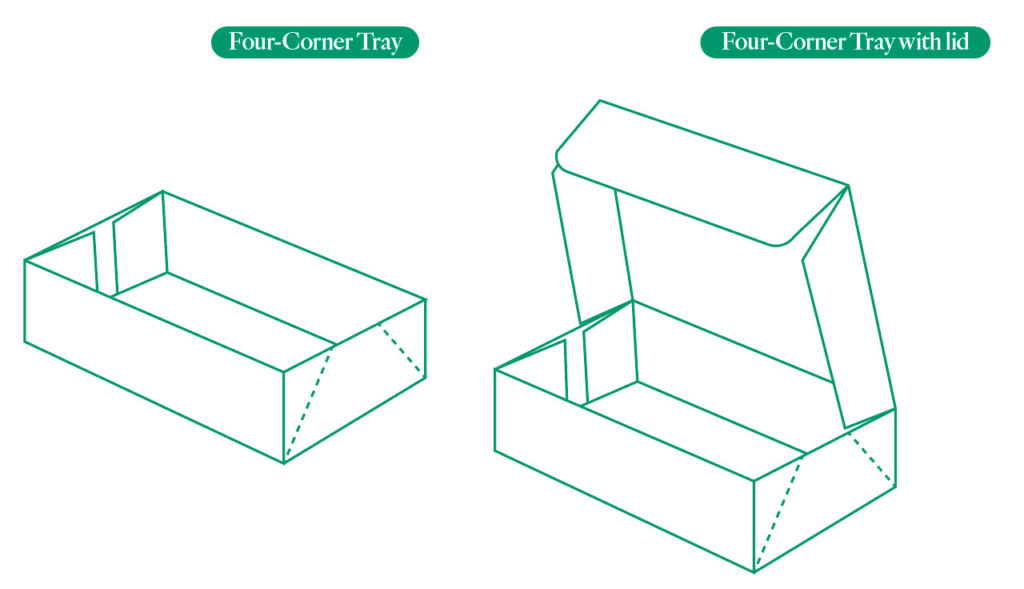 The base and lid of a four-corner tray can remain as separate pieces, or this style can be modified to have an attached tuck-end closure top.
For an attached lid that pops open in the same way as the base, choose a six-corner tray.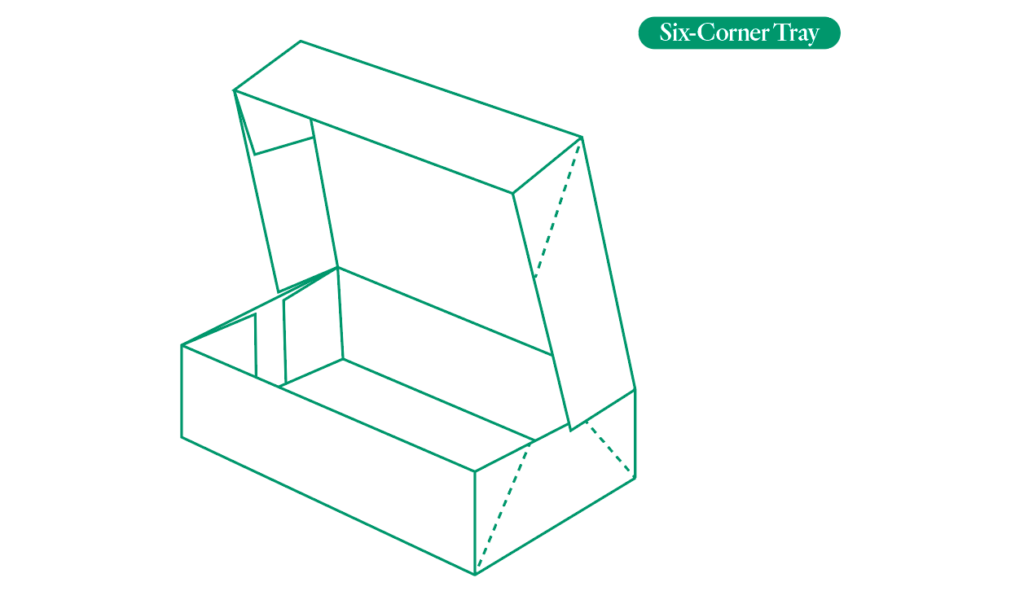 Or, save on the cost of glue with a roll end tuck top (RETT) tray.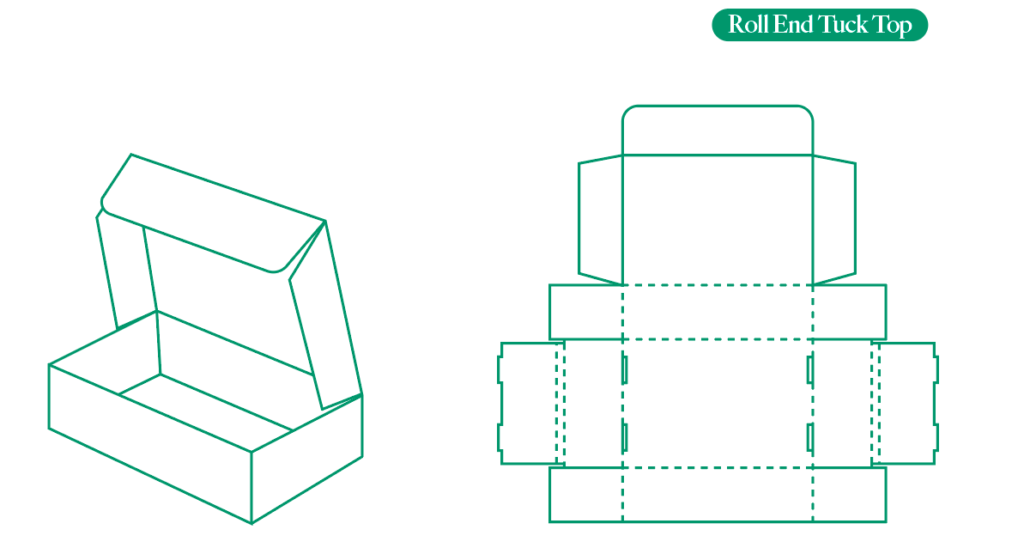 This tray style package needs to be constructed. As the name tells us, the ends of the tray roll in when constructed, giving the ends double-walled sturdiness, and the lid is a tucked-in closure.
Security for Tuck-End Closures
The ease of use for tuck-end closures makes it a prolific choice for product packaging. Small modifications keep it versatile in terms of hold.
The basic tuck-end closure is held by a friction fit flap. For a little more security, add slits to create a slit lock. And when extra hold is high priority, add a tongue and rest easy knowing your packaging closure will hold tight.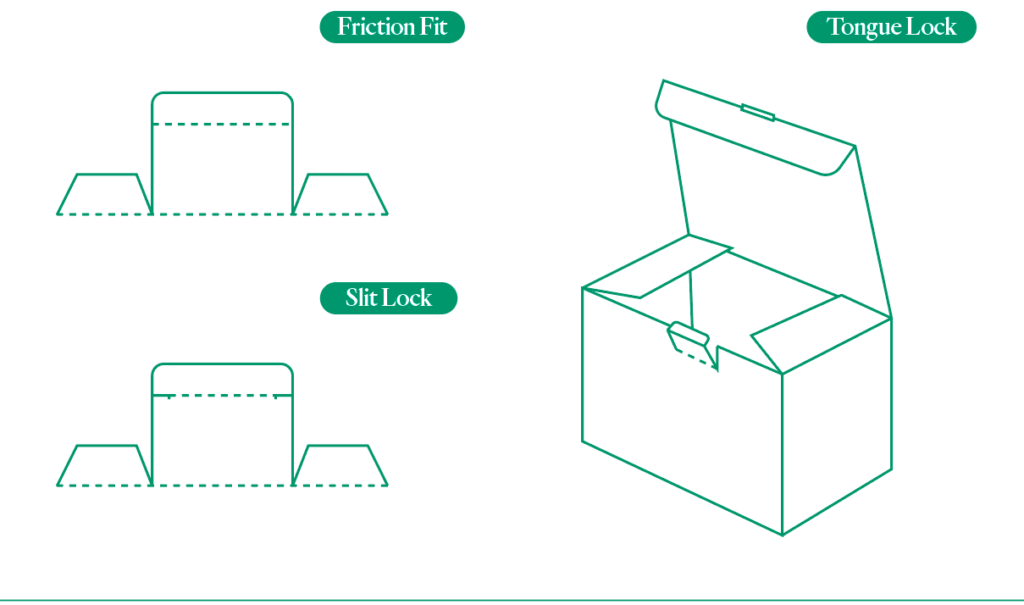 Ready to start on your own packaging design? Peruse our Portfolio page for inspiration and review our file preparation guidelines for helpful tips on dielines.
If you want to learn more, need help creating dielines or are looking for something completely custom, ask to connect with our structual design specialist today!
Have a project to quote? Get in touch with a Hemlock Display print specialist. We're here to help! 
Have a project to quote? Get in touch with a Hemlock Display print specialist. We're here to help!