10/31/2018
OutSTANDING Signage! Custom Stand Up Signs & Point of Purchase Displays
Signs are everywhere.
But how, with countless around – many of which also have great copy and visuals – can you make yours stand out?
One solution: make it stand up! Transform your conventional 2-dimensional signage into engaging free-standing displays.
Whether it's for point of purchase displays, trade shows or event collateral, free-standing signs stand up while the competition remains seated.
Below are some creative examples of each.
Point of Purchase Displays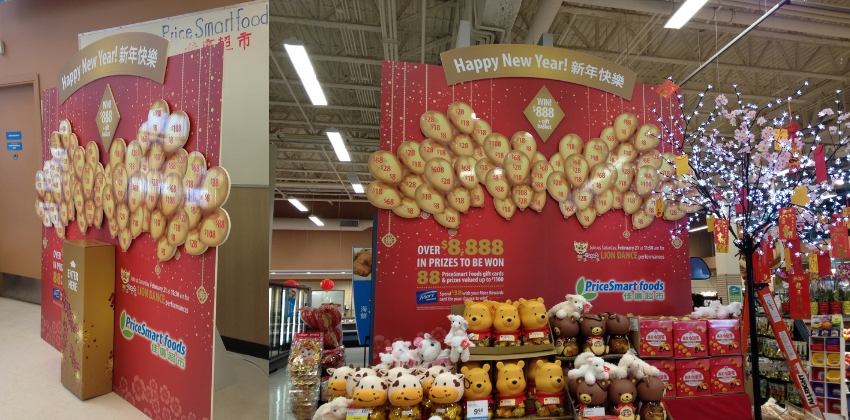 With a 3 dimensional footprint, stand ups have a greater presence than conventional "flat" signage. They're very hard to miss – exactly what you need in a busy retail space.
Bring your big ideas to life
Stand ups give graphic designers and creative teams more opportunity to showcase their pizzazz and flex their creative muscle, because new avenues of design can take shape when you're able to move beyond a flat surface. This more easily allows for the expression of big ideas.
In his book "Ogilvy on Advertising", marketing legend David Ogilvy said it best:
"It takes a big idea to attract the attention of consumers and get them to buy your product. Unless your advertising contains a big idea, it will pass like a ship in the night."
It's all about interaction
2D or flat signage leaves little opportunity or (incentive) for exploration. You're more inclined to pause and curiously "investigate" the workings of a stand up display; how it's constructed, what it's made of, how it feels etc.
The customizability of stand up displays allow for varying degrees of complexity.
Some displays might be more more basic (ie. printed on corrugated cardboard/plastic), or more elaborate like the multi-layered display printed on Ultraboard (pictured below in the center).
Others may contain some sort of dynamic screen, swivelling panel, or mechanical apparatus that encourages interaction. The more engaging, the more impactful.
Multi-layered displays can be easily shipped in flat pieces and assembled without tools, using specially designed cleats and slots.
Steal the show at your next event with through impressive scale or inspired design, like this 3-dimensional parliament building replica, complete with lights and lamp posts: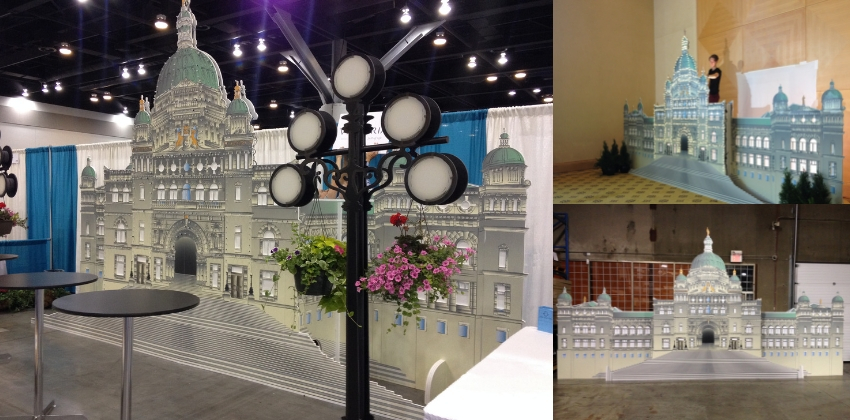 Stand up custom signs and point of purchase displays are a creative and effective way to showcase your brand, increase sales and elicit that "WOW!" factor from your intended audience.
Have a project to quote? Get in touch with a Hemlock Display print specialist. We're here to help! 
Have a project to quote? Get in touch with a Hemlock Display print specialist. We're here to help!