11/04/2019
How to Create Experiential Retail Spaces (on a Reasonable Budget)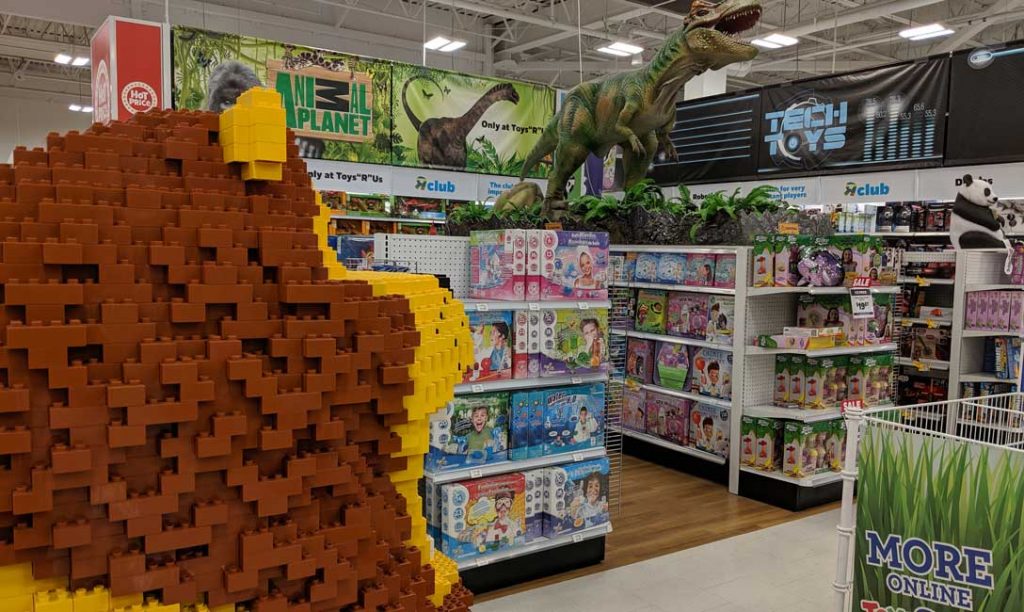 Experiential Retail… It's a buzzword in today's retail scene.
With the popularity of online shopping, experiential retail marketing is needed to draw people into stores. Now more than ever.
But it can be expensive to create a new shopping experience, especially if you're not careful with your budget.
Let's dive right in to find out who experiential retail spaces are for – and how you can create them without breaking the bank.
Millennials Seek Experiences
Online shopping is one reason for the decline of traditional retail shopping, but it's not the full picture.
Turns out Millennials (more than anyone) want to visit stores not just for products, but more specifically, for an elevated shopping experience.
In fact, a study found that 72% of Millennials prefer to spend money on experiences over material things.
As noted by Forbes, the implication here – as it relates to retailers – is that consumers are willing to spend money on experiences, and consequently may be more inclined to buy the products they offer.
Nowadays many people would rather take their time in store, and stick around if an entertaining or alluring experience is to be had (instead of getting in and out as fast as they can).
Let's have a look at some of the ways retailers are appealing to these experience seekers.
Experiential Retail Examples
There's no one way to create an experiential retail space. There are however some common elements that have been identified across several successful campaigns.
Storefront Magazine's article "7 Case Studies That Prove Experiential Retail Is The Future" identifies the following 5 elements found in successful experiential retail marketing:
Example: Audi has created a VR experience made available in some of its showrooms. Customers can wear a headset to get a personalized experience and feel for vehicles. They can "build" their own car with options exactly as they wish, down to the last detail.
Example: IKEA hosted "Sleepovers" in some stores where customers received massages, chose their bed linens and were treated to consultations from a sleep expert.
Example: Lululemon has outfitted some of its stores with large spaces dedicated to living a healthy lifestyle. These include cafes, lounges, and gyms where meditation and athletic classes are offered. These activities help customers connect with the brand on a deeper level.
Example: With custom retail and POP signage, 7-Eleven temporarily transformed several of its stores into "Kwik-E-Marts", based on the popular television show "The Simpsons". It was a promotion for the release of The Simpsons Movie. In-store offerings included limited time products like KrustyO's cereal, Buzz Cola, and – most notably – their signature "Slurpees" were rebranded as "Squishees".
Example: Nike's flagship store customers have come to count on brand to provide facilities that let them test and experience their products (ie. mini basketball court, treadmills in simulated environments, soccer areas).
Experiential Retail Marketing on a Small(ish) Budget
Some of the above examples can cost hundreds of thousands of dollars (or more).
For many companies however, that kind of expenditure just isn't possible. While other companies may not be able to offer something on par with the likes of Lululemon, they can still create great experiences and intriguing ambiances for their customers.
Here are some tips that can help you create an experiential appeal with a lower budget:
Make Efficient Use of Space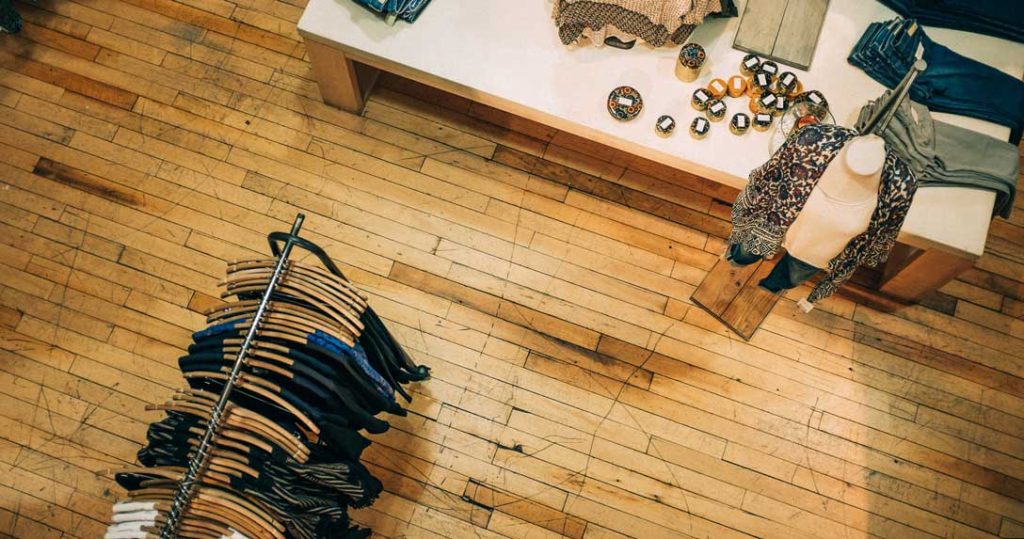 Square footage comes at a premium these days. And physically expanding on your store's blueprint is rarely a viable option.
Get more utility from your space by asking these questions: Are there any mid-floor bunkers, or product displays that could be substituted for wall shelving? Does it make sense to use floor graphics on any bare or unused areas of floor? Can you cut down on the amount of inventory you have on the floor?
You need to critically think about how your space can be maximized to incorporate experiential installations.
Use These Specific Point of Purchase Signage and Materials
Different types of retail signage might come in handy in certain scenarios. Consider the following applications of each sign type:
Adhesive Graphics (Wall, Window, Floor graphics):
You need not undertake major structural renovations to create an experiential retail space. When you consider how a simple coat of paint can transform the look and feel of an area, it's not hard to imagine how much more of an impact a printed mural can have. 
A bonus with printed vinyl is that it can be installed and removed relatively quickly. It also doesn't require a large capital investment, as it's applied to existing fixtures.
Custom Stand Up POP Signage:
Stand up retail signage can be specifically designed for interactivity. It can also be assembled and disassembled with ease. This comes in handy if you'd like to reuse the signage at a later date.
If you pilot an experiential exhibit at one of your stores, you can then reuse the same stand up display further along in your campaign as it rolls out to other stores.
Magnetic Signage:
Magnetic signage is a strangely underutilized promotional media. One of the greatest advantages (after the initial installation of the base magnetic layer) is that signage can be regularly updated and installed with ease. 
Anyone can apply magnetic receptive paper to a magnetized wall. No need for a special installation crew to come every time you want to roll out something new.
Some magnetic media is double-sided, so you can print two different promotional campaigns at the same time – switching from one to the other on command. Very practical if you plan ahead.
Furthermore, because magnets can be freely moved about, they allow for many interactive possibilities.
Adhesive Architectural Films:
Don't replace… resurface!
If you have existing fixtures that are outdated (or simply not right for the new atmosphere you're trying to create), you may not have to buy brand new items.
For a fraction of the cost, you can instead apply an eye-pleasing, decorative adhesive vinyl to your fixtures that give them a brand-new feel. DI-NOC is a 3M product that is available in several different patterns, including decorative metals, marbles, leather and wood.
Millennial shopping preferences and online shopping have given rise to experiential retail marketing.
As with all marketing, it takes money to make money from experiential retailing. But it doesn't have to take too much.
If you're able to make the most of your available space, while making smart use of certain signage materials, chances are you can keep your costs under control. 
Have a project to quote? Get in touch with a Hemlock Display print specialist. We're here to help! 
Have a project to quote? Get in touch with a Hemlock Display print specialist. We're here to help!